Thursday, May 02, 2013
---
Monday, March 11, 2013
---
Monday, March 04, 2013
---
Friday, March 01, 2013
---
Wednesday, February 13, 2013
---
Friday, December 21, 2012
---
Thursday, December 06, 2012
---
Friday, September 28, 2012
---
Wednesday, June 06, 2012
Posted by Christina Gil in Triton Faces | Post a comment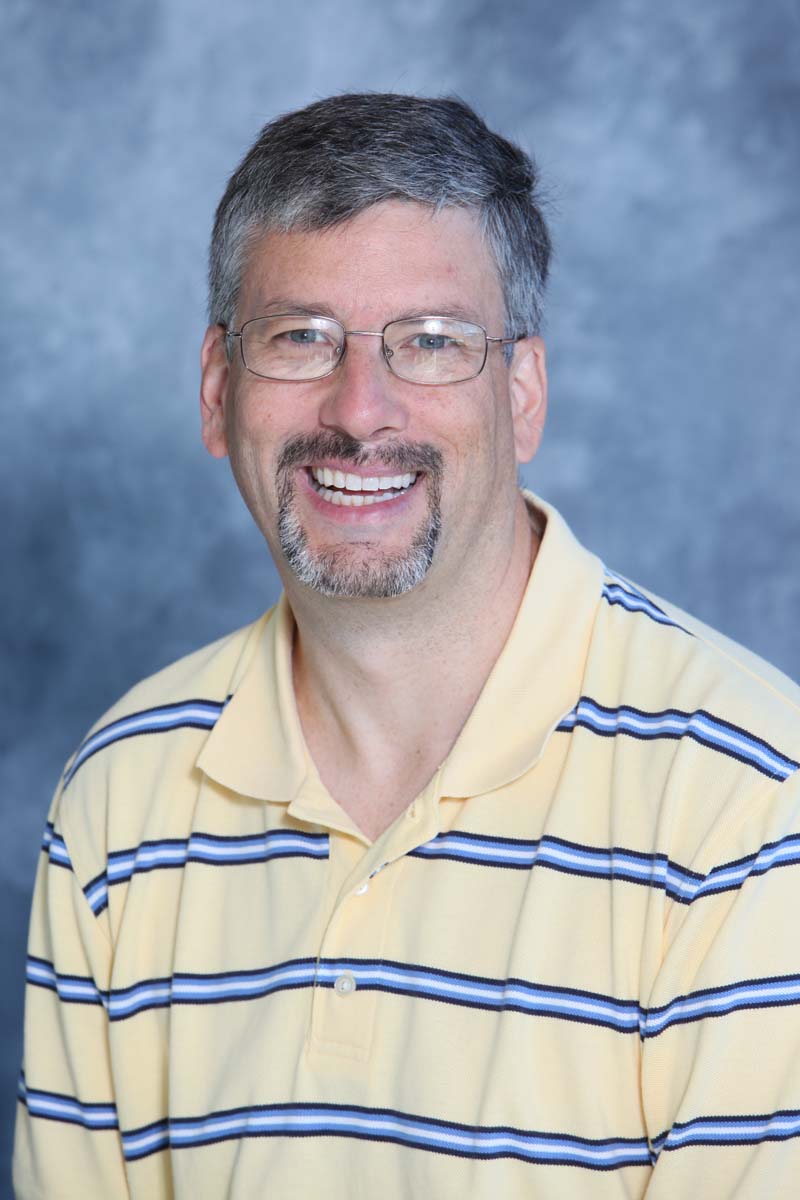 How do we prepare our students to compete in the world of the 21st century?
That question is an important one to Dan Boyle, who spoke this month at the Teaching American History conference "Imagination, Invention, and Innovation: The Making of American History" grant.
Mr. Boyle, who is a history teacher in the high school, explained why he thinks that it is important to use technology in the classroom: "Based on a number of classrooms, we are preparing them for something from the mid- to late-20th Century rather than the world that they are moving into. I feel that if I don't use various forms of technology with my students, then I am not giving them the skills they need to compete when they leave here, whether that is to compete at college or in the workforce. This is not to say that what we consider to be traditional forms of teaching won't do the same thing, but if we don't expose them to different ways to demonstrate what they have learned then we are not helping them learn to experiment."
He began his journey down this "tech road," as he calls it, three summers ago when he took a class on how to create podcasts and use them in the classroom. Since then, he has participated in a three-day seminar on "Teaching History with Technology" and read Curriculum 21, edited by Heidi Hays Jacobs, which is a combination of articles dealing with the question of how we can best prepare our students to compete when they leave our classrooms.
Looking around at the typical American teenager, you might think that students today do not need any instruction on how to use technology. But as Mr. Boyle points out, "while they are great at texting or using Facebook, they don't have other skills to allow them to use technology to their advantage. We need to show them the power of the devices that many of them have in their hands as more than just a place to play 'Angry Birds.'"
As much as he's learned about technology in the classroom, Mr. Boyle plans to continue to educate himself on the subject--for himself as well as for his students: "We all want our students to be "life-long learners" and I feel that it is my responsibility to model that for them, that if they see me do it, maybe some of them will be willing to do it as well."
---
Monday, May 07, 2012
---
Friday, May 04, 2012
---
Tuesday, April 03, 2012
---
Wednesday, March 21, 2012
---
Tuesday, March 20, 2012
---
Wednesday, December 14, 2011
---
Wednesday, December 07, 2011
---
Monday, December 05, 2011
---
Thursday, December 01, 2011
---
Monday, November 28, 2011